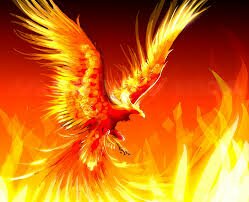 Pheonix Businesses
We know sometimes that things go wrong. We have experience that small businesses, through the collapse of some key customers, have had to close their business.
However, those owners, still have the knowledge and where-with-all to be able to restart in the industry. They have the support of previous creditors and suppliers, but simply lack the ready cash to ensure they can start again. Once you start again, bank funding can be harder to obtain.
Invoice Funders can partner with you to help fund this crucial time. We also have the skills to mentor you to avoid the same pitfalls as before.
One of our success stories in this area was when we worked with a Traffic Management Company and their adviser to assist the phoenix start-up company. With our funding help they were able to continue paying staff on a weekly basis and other lenders transferred the asset loans of their truck and equipment to the new company as they had Invoice Funders provide the working capital cash to continue. The terrific result was that the owners could almost seamlessly continue on with their business life and goals.
The existing creditors and debtors were all very supportive of the transition and wanted to see this business survive. Two years later the owners successfully sold this business to a competitor and retired comfortably.
With our Service You Keep Control
With Invoice Funders you select which invoices to finance, so you're always in complete control of your cash flow. Company owners find that Invoice funders are the most competitive in the market and there are NO hidden fees.
Invoice Funder's single invoice factoring can give your business up to 85% of the cash from unpaid invoices. For example, if you are owed $10,000 by a customer, we can lend you the full $8,500, usually within 24 hours.
By using Invoice Funders for your growth requirements, you will be partnering with an independent provider with years of experience offering invoice funding solutions to New Zealand business. We believe in building close working relationships with all of our clients, after all, we're not a distant bank or dodgy financier… We're in there with you…. Making a difference.
In addition to working with a company that has a strong focus on integrity and professionalism, you will benefit from our competitive rates. We keep our costs low so that you get the most cash possible.
Why you should use Invoice Funders
Less frustration with customers paying you late.
No knock-on effect causing you to delay payments to your staff or suppliers
You can stop wasting time chasing payments
There is less of an impact on business cash-flow as a result of late payments
If you would like further information about how our flexible factoring solutions can help your business, please call us on 0800 777 321.