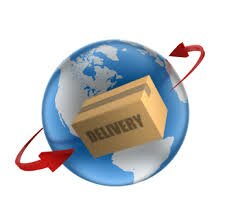 Ensuring our small and medium businesses realise their global aspirations helps the ew Zealand economy to grow for the benefit of all New Zealanders.
Often the Bank can't lend to businesses as they open up new markets due to the security of goods being offshore or a lack of NZ based property security.
Access to readily available cash can allow you to export to or import from different territories as your business grows.
Access to readily available cash can help you fulfil your business growth dreams.
To get that very first foothold in new markets will likely soak up much of your company's cash reserves and however invoice funding releases the cash to get you there. By establishing yourself over a few months using Invoice Funders and proving your track record will quickly gain the reputation and credibility that the Bank is seeking to enable their assistance.
Invoice Funders won't feel like a millstone as there is no long-term contract to abide by and you are in charge of what you fund. This means your company isn't reliant on a long term funder of debt but reliant on your managerial processes and systems to ensure you are supported to open up to new markets.
Having such easily available funding can often be the difference to securing a substantial amount of product to import versus a small sample. It means you can have a container to yourself rather than waiting for the supplier to "share the space" with other potential competitors. You can get your product to market quicker.
You can also use similar techniques to secure your route to market when exporting.
The funding process can be a lot more predictable in terms of cash flow than traditional full ledger financing.
With our Service You Keep Control
With Invoice Funders you select which invoices to finance, so you're always in complete control of your cash flow. Company owners find that Invoice funders are the most competitive in the market and there are NO hidden fees.
Invoice Funder's single invoice factoring can give your business up to 85% of the cash from unpaid invoices. For example, if you are owed $10,000 by a customer, we can lend you the full $8,500, usually within 24 hours.
By using Invoice Funders for your growth requirements, you will be partnering with an independent provider with years of experience offering invoice funding solutions to New Zealand business. We believe in building close working relationships with all of our clients, after all, we're not a distant bank or dodgy financier… We're in there with you…. Making a difference.
In addition to working with a company that has a strong focus on integrity and professionalism, you will benefit from our competitive rates. We keep our costs low so that you get the most cash possible.
Why you should use Invoice Funders
Less frustration with customers paying you late.
No knock-on effect causing you to delay payments to your staff or suppliers
You can stop wasting time chasing payments
There is less of an impact on business cash-flow as a result of late payments
If you would like further information about how our flexible factoring solutions can help your business, please call us on 0800 777 321.