Transport factoring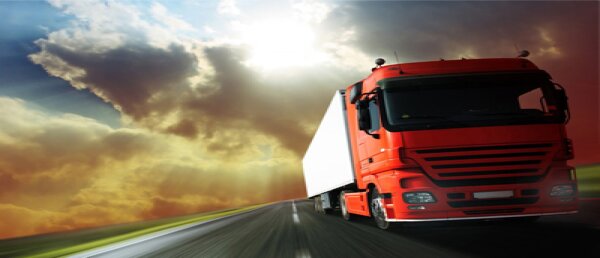 Running a transport company doesn't have to be complicated. When you work with Invoice Funders, we'll help you take care of the details, paperwork and cash flow, so you take charge of running your business.
Freight Invoice Funding / Factoring / Invoice Discounting
We understand when you bring on a new truck, engage extra staff or have a serious mechanical failure, it puts huge pressure on the operator to play catch-up. Luckily it's never been easier for transport operators to get cash even when the bank can't help. Invoice Funders has the solutions.
We purchase your freight invoices and advance you the cash within 24 hours, so you don't have to wait 30/60/90 days to get paid. In fact Invoice Funders has been helping many of NZ's leading transport companies with their growing cash flow requirements during the good times and the bad.
You Keep Control
With Invoice Funders you select which invoices to finance, so you're always in complete control of your cash flow. Company owners find that Invoice funders are the most competitive in the market and there are NO hidden fees.
Given our years of knowledge working alongside the transport industry, we understand fuel, type, RUC offsets and are one of the few that deal correctly with Buyer Created Invoices.
Invoice Funder's transport factoring can give your business up to 85% of the cash from unpaid invoices. For example, if you are owed $10,000 by a customer, we can lend you the full $8,500, usually within 24 hours.
By using Invoice Funders for your transport and trucking factoring needs, you will be partnering with an independent provider with years of experience offering invoice funding solutions to New Zealand businesses. We believe in building close working relationships with all of our clients, after all, we're not a distant bank or dodgy financier… We're in there with you…. Making a difference.
In addition to working with a company that has a strong focus on integrity and professionalism, you will benefit from our competitive rates. We keep our costs low so that you get the most cash possible.
Why you should use Invoice Funders
Less frustration with customers paying you late.
No knock-on effect causing you to delay payments to your staff or suppliers
You can stop wasting time chasing payments
There is less of an impact on business cash-flow as a result of late payments
If you would like further information about how our flexible factoring solutions can help your business, please call us on 0800 777 321.
52% of transport companies say that their margins don't allow the building of enough working capital to cover one off maintenance issues. Only 6% of these companies knew that invoice factoring was even an option!
How invoice funding works:
You produce invoices in your usual manner and send us invoices when you require funding.
We will then pay you the agreed upon percentage of your invoices, up to 85%.
You tell us how much cash you need, and we will transfer the money directly into your bank account.
Once your customers pay us the remaining15% balance will be made available to you, less our fee.
Why deal with Invoice Funders?
If you're frustrated with your bank and need a more personable and individualised approach to your business, then you should talk to Invoice Funders about invoice factoring.
As industry leaders we specialise in providing solutions to companies from small to big, and our open and honest approach will give you the confidence to grow your business fast. We offer simple and flexible solutions that really work, and are proud of our strong portfolio of satisfied customers. If you would like to talk about how we can help then call us on 0800 777 321.